About Us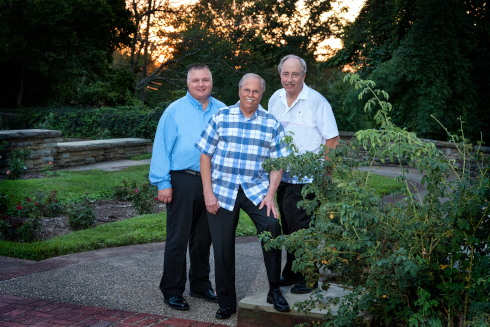 The Gospel Harmony Boys were organized in Huntington, WV in 1952, by Harold Lane, a member of the Southern Gospel Music Hall of Fame. Throughout their half century history, this group of professional men has been given many honors and has attained many goals. These include the distinction of being the first gospel quartet to ever appear on live network television as the guest of Dave Garroway on NBC's "Today Show" in the early 1950s. They also hosted the nation's first weekly scheduled gospel music television program that was regular viewing for a million fans in West Virginia, Ohio, Kentucky and Virginia for nearly two decades. The GHB still can be seen on TV by way of their videos and guest appearances on several popular shows.
The "Harmony Boys" were also pioneers in producing gospel recordings releasing their first 78and 45rpm recording in 1953 and their first LP album in 1963. Their current recordings are delivered to radio stations nationally by "Cross Roads" distributors and they are often found on today's national gospel music charts. The Gospel Harmony Boys' credits have always been impressive as they share the stage with many entertainers from both the country and pop fields. They have been recognized in Gospel Music's leading trade publication, as one of America's top male gospel groups based on the "quality of their live performances as well as recently released recordings." Jerry Kirksey, editor of "The Singing News", has described them as "the epitome of class and style".
The Gospel Harmony Boys have been honored by being named West Virginia's Official Ambassadors of Goodwill, and in 1997, then Governor, Gaston Caperton, proclaimed August first as Gospel Harmony Boys Day in West Virginia and presented group members the state's highest civilian honor as Distinguished West Virginians. In tribute to their exceptional Christian service and contributions to Gospel music, the they were recently inducted into the Christian Music Hall of Fame in Dallas, TX.