Testimonials
We are pleased to share with you some of the many comments, letters, and references from those with whom we have worked.
---
Here are just a few of the many venues in which we have ministered:
Partial list of Church Venues
Partial list of Fair & Festival Venues
---
"Since 1952 the Gospel Harmony Boys have been prime examples of quality and professionalism. Today they remain standard-bearers in the Gospel singing community. How fitting their name, as they continue to present the Gospel with harmonies that delight and touch the heart."
Roy Pauley, Columnist, The Singing News
---
"If you are looking for quality Southern Gospel music presented by a men's quartet, you are looking for the Gospel Harmony Boys. Their presentation of both traditional classics and more modern selections is the finest we have heard."
Ron Marenchin, Coordinator of Music Ministries, Trinity Lutheran Church, Ashland, Ohio
---
"I have known GHB since 1968 and they were among the top in southern gospel music. Still in 2008 they have maintained that same unique sound (only better) that is uplifting to all that hear them. We have been so blessed by their sincere desire to sing the gospel of Christ and it is obvious that the GHBs enjoy the journey of singing for Jesus by the constant smiles on their faces."
Dave Long, Worship Leader, Jersey Baptist Church, Columbus, OH (Jersey is the largest Southern Baptist congregation in Ohio)
---
"The Gospel Harmony Boys are one of the most recognized and loved gospel quartets in the US, and have been for over 55 years. America, be proud and honored to have this quartet still around and presenting quality quartet music in its truest form."
Tommy Mayo - Southern Gospel Outreach, Clarksville, TX
---
"I have known and worked with the Gospel Harmony Boys for over 25 years, and their name says it all. Harmony is their trait and the Gospel is truly their business. I see Jesus in their lives."
Rev. N. N. Jennings Dotson, Pastor - Genesis Free Will Baptist - Kingsport, TN
---
The time we were able to spend together was God-ordained. What a pleasure to hear each of your hearts and desire to further the Kingdom of God. There is so much talent in The Gospel Harmony Boys, but it is also evident that you each compliment and support one another. Thanks so much for your ministry. You are a blessing."
Rev. James Saunders, Pastor - Everlasting Covenant, Fairmont, WV
---
"Knowing and loving Southern Gospel music as I do, it is so refreshing to see and hear a group keeping the style and harmony so many of us cherish these days. Thanks, Gospel Harmony Boys, for keeping the traditional gospel music of years gone by alive and well"
Tom Okes, Executive Vice-President - Lilly Reunion Association - Flat Top, WV
---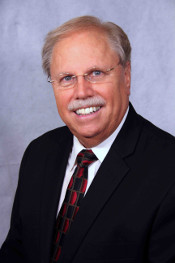 "The Gospel Harmony Boys were a great inspiration to all of us during their performance at the West Virginia Strawberry Festival. They provided a wonderful concert and we hope they will consider a return engagement soon. If you are planning a special program, consider booking them for your event."
Vicky Kelley/Jewel Fisher, Committee Chairs - Strawberry Festival - Buckhannon, WV
---
For a number of years I have been privileged to call the Gospel Harmony Boys my friends. Through all those years, these men have demanded integrity and quality from their combined efforts to give us some of the best traditional Southern Gospel music you'll ever hear.... [read full review]
Sandi Duncan Clark in Gospel Music News review
---
A group of men who have made a commitment to follow Jesus and honor Him with their lives is the GHBs. Each song and personal testimony brought a clear message of Jesus to those in attendance at our State Evangelism Conference this year and it is with great honor that the WVCSB partnered with the GHBs in this effort. We see a great partnership in years to come. They will be on our calendar again. [read full letter]
Jacob Atchley, Director of Evangelism & Youth, West Virginia Convention of Southern Baptists
---
When it comes to excellent four-part, quartet harmony, you won't find any better than this quartet... [read full review]
Sandi Duncan in Southern Gospel Music Forum review
---
"As a fair and festival buyer, I want to offer our clientele the best talent possible. We have had a wonderful opportunity to work with the Gospel Harmony Boys. They present an outstanding show, and working with them is a real pleasure.
Rick Modesitt, President - Modesitt and Associates Entertainment - Parkersburg, WV
---
As a full-time promoter of Southern Gospel quartets, I'm very concerned about the groups that sing for me. Their appearance must be acceptable, their singing must be good and they must all be Christians and love the Lord. Finally, their witness must be upstanding! I find that The Gospel Harmony Boys meet and exceed those criteria! They're one of the finest! They'll be part of my concerts every year."
Joe Chioda, Streets of Gold Conventions Promoter, Radio DJ, Agent Publisher, Monroeville, PA
---
The Gospel Harmony Boys are one of the best groups on the road today when it comes to their discernment of the Spirit and they also have a great sound. This group is truly what you are looking for in a worship service. They have it all; a good sound, a good look, and most of all a great spirit. I highly recommend them. We'll have them back again and again."
Rev. Tom Zile, Pastor, First Church of the Nazarene,Hillsboro, OH
---
The Gospel Harmony Boys is one of the best groups I've had the privilege of ministering with. Their harmony and enthusiasm and most of all the Spirit of God that indwells them, is powerful as they minister, through music, the love of Christ to others. We appreciate the spirit and love exhibited in their ministry. Keep up the great work."
Dr Ken Toler, Pastor, Trinity Church of God, Huntington, WV
---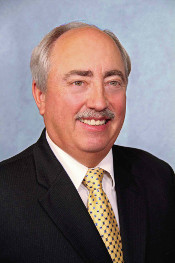 The sense of Gospel Music heritage, the Christ-like spirit, the class, and the beautiful voices…all these were elements of our time with The Gospel Harmony Boys. We found these men to be earnest in their testimony for Christ. If you want to confidently add great music ministry to your schedule, invite The Gospel Harmony Boys to your Church!"
Pastor Eric Fairhurst Minister of Worship West Hill Baptist Wooster, OH
---
Our experience with the Gospel Harmony Boys was a joyful, spirit filled evening of wonderful Gospel music. Combined with their love for the Lord and their outstanding musical abilities, this group is one that will lift your spirit."
Gina Ryan, Music Director, First United Methodist Church, South Charleston, WV
---
God has joined these men to be a glorious sound of harmony to exalt Him. I believe God is going to use these blessed men to reach many lost souls!"
Rev. Tim Hobbs, Wellston United Methodist Church, Wellston, OH
---
Our congregation thoroughly enjoyed the Gospel Harmony Boys. They will become regulars on our church's calendar. Their message was timely and on target, a real blessing at a time of real need in our church."
Rev. Delas Stuzen, Youth Pastor, Noah's Ark Assembly of God, Fairview, WV
---
More stirring than their songs, was the spirit with which they sang them. These are truly Christian gentlemen worthy of the ministry."
Bob Lust, Pastor - First United Brethren in Christ, Columbus, OH
---
"The GHBs always bring such enthusiasm and professionalism to our stage. They truly are crowd pleasers, but as Chair of the Festival, I am appreciative of the pleasure it is to work with them. They always give 100% to their performance, they epitomize cooperation, and they are truly amazing entertainers. You won't go wrong when you book the Gospel Harmony Boys"
Susan England-Lord, President, The Dogwood Festival, Mullens, WV
---
The Gospel Harmony Boys were a real spiritual blessing for our church and for those visiting our church. That blessing is still here, and I pray will remain for a long time. We pray that they will come again. They are welcome here anytime."
Rev. Carl Trickett, Pastor, Christian Evangelical Church, Newburn, WV
---
You fellows have a wonderful Spirit of God about you. In the past we have had groups with whom we were not pleased, but your group has helped bring a healing… Thank you for being men of God."
Rev. Lynn Summers, Tarlton First Church of God, Tarlton, OH
---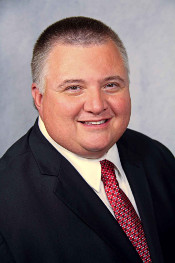 Just as God's message, delivered by The Gospel Harmony Boys, has entertained and blessed others, I believe you too will find their concert uplifting and soul-stirring. For that reason, I would like to encourage you to invite them to be a part of a special event or regular worship service at your church in the near future..." [read full letter]
Jane Pack, Choral Director, Cross Lanes Baptist Church, Cross Lanes, WV
---
Sponsor a Gospel Harmony Boys concert, and see what everyone is talking about!